Spinning yarns and eating cake! You even get to  #Meetthebaker!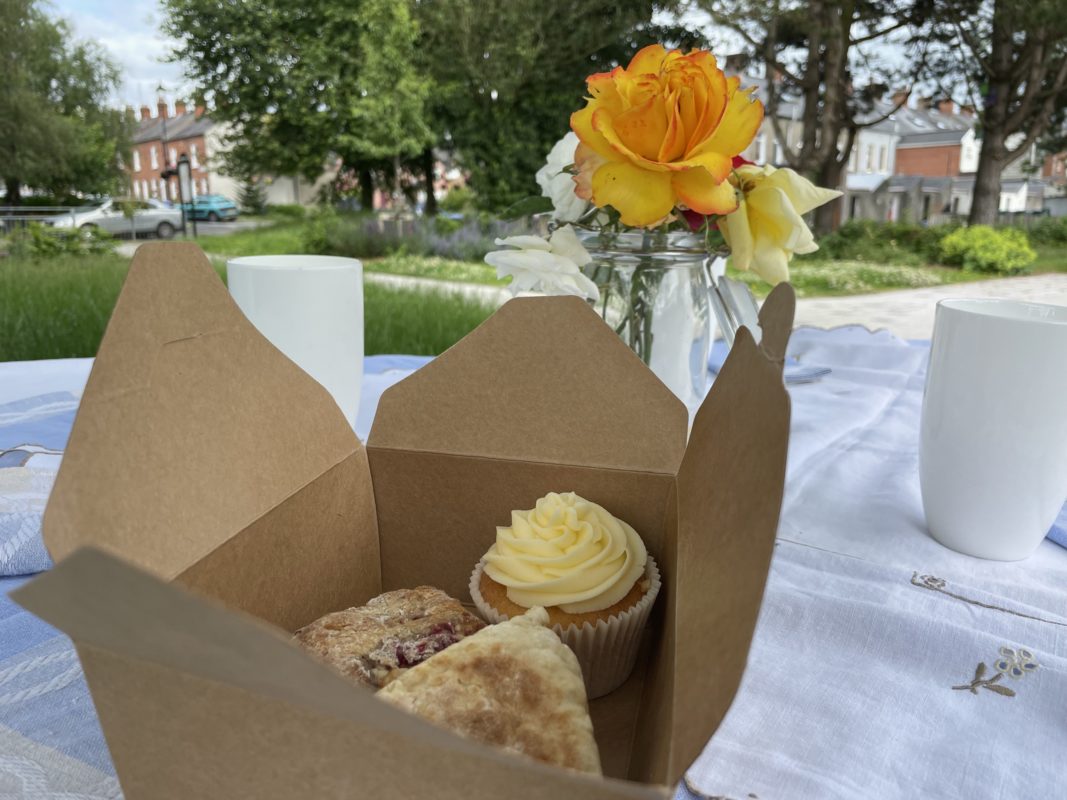 The #Cakewalk Walking and Food Tour. Spinning yarns and eating cake. With Nikki of Walk It Off NI! Savour locally-baked, traditional Northern Irish, morning treats. Visit picturesque Malone House, The Giant's Ring, tranquil Minnowburn and Edenderry Village. You even  #Meetthebaker!
A new and unique guided walk through a stunning river valley and original mill village on the edge of Belfast City that gives you plenty of food for thought.
Savour the beautiful views over Belfast's river valley and get a flavour of the stunning Lagan Valley Regional Park, with this small group, walking and #meetthebaker food experience, led by locally lived guide Nikki Elliott. (click on the link to hear more about her). The #Cakewalk Walking and Food Tour. Spinning yarns and eating cake!
The #Cakewalk takes you on a stroll through history, spinning yarns of food and fabric in beautiful, natural landscapes, helping you to understand the heritage and provenance of the delicious picnic that awaits you later on.
Spend the morning sharing yarns and panoramic views from Malone House and along the Lagan river valley. When you are mellowed by moving through nature you will reach the picturesque 19th century mill village, Edenderry. There, in the village centre, you #meetthebaker of your traditional Northern Irish, home-baked picnic. During your delicious al-fresco coffee break, the baker will share tales of her artisan village business. She might even let you in on some of her baking secrets!
Finally, we will then wander back over the Lagan river, returning to Malone House, replete with local delicacies and have unique memories to treasure.  
You'll wonder why you've never done it before and dream of when you can do it again.  
If you want to know more, take a look at the importance of food to Walk It Off NI here:
Duration 2-3hrs
Contact me to reserve your place nikki@walkitoffni.com. Booking will be opening soon! Limited spaces!