Friday 9th December!
Meet at 11am at The Plough Hillsborough for a seasonal guided walk and beer tasting.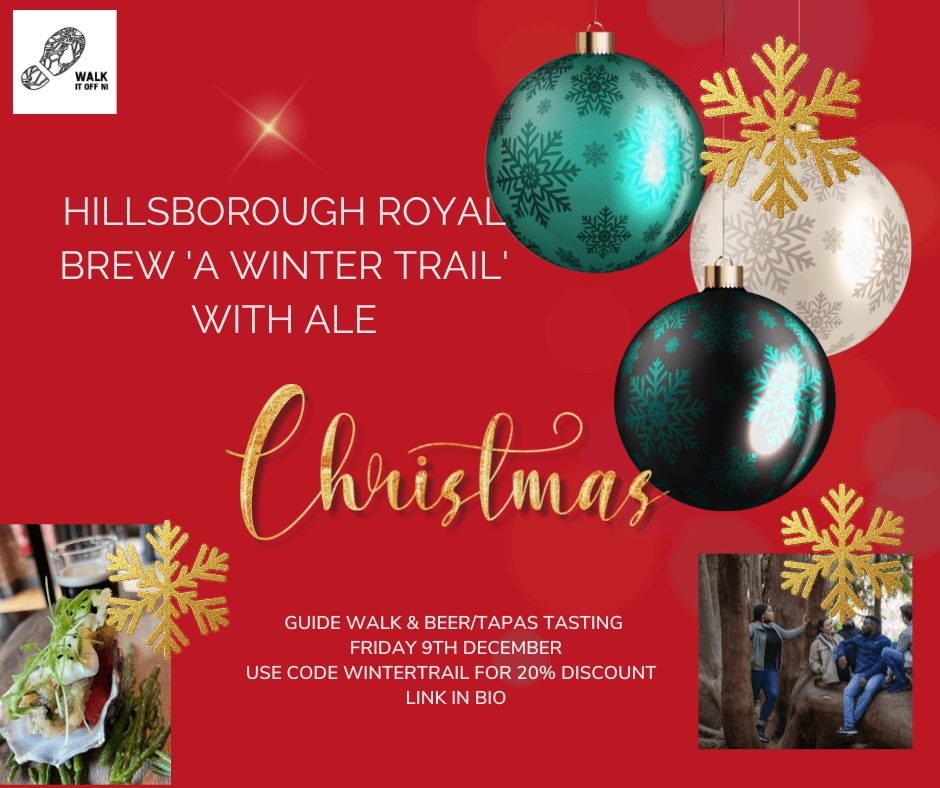 Hear the Brewstory of Royal Hillsborough through a man called Hercules and his thirst for success.
Explore nature and the culture fermented in the landscapes whilst working up an appetite in the soft winter light.
Relax afterwards in the cosy private bar savouring delicious beers and exclusive paired tapas. Served by experienced staff with tasting notes.
Leave just in time for the Royal Hillsborough Christmas Market!
Use 20% Discount Code WINTERTRAIL when booking.