During #lockdown, I have looked back at where Walk It Off NI came from and how it has evolved since launching. As a family we have also discovered the power of the daily family walk. Have you discovered what a difference a daily walk makes to how you feel? It has been incredible to see the uptick in families out walking, cycling and running in nature. What a great response to such a weird time. Walking outside somewhere green is phenomenally good for both physical and mental fitness. Even more interestingly, the regular movement and the distraction of the natural world, allows the mind to relax and thoughts release.
Family Time
As a family, our walks became sacrosanct, the moment where we would reconnect, reengage and share memories of marvellous times along with hope for future marvellous times. In week 3, the idea that the government was going to take that ability away from us all, really made me worry what we would do to keep sane, but we decided that we have already adapted so much, we could do that too if it saves lives.
I really miss other people though, don't you?
Where Did it All Begin?
Walk It Off NI began as the seed of an idea in 2017 and became the UK and Ireland's first #Peoplewalker. Walking beside you at your pace, your place, your time. We understand the huge positive impact on well-being of just getting out the door and the life-changing and sustainable exercise that is walking. We are passionate about the power of walking outdoors to relax, energise and connect people in a natural environment.
Lucy Jones has written a fabulous piece about our reliance on nature during #lockdown. Read it here.
About Nikki
The founder of Walk It Off NI, Nikki Elliott studied at UCLAN, has gained qualifications in Business Administration and Economics, Maths, 3 Languages, Nutrition, and Physiology and Anatomy and continues to learn all the time. 11 years working as an underwriter in London, opened her eyes to the highs and lows of extreme stress and the importance of connection, green space, movement and of course, nutrition, (how could I forget food??). She has walked all of her life and wants to share it's power with everyone.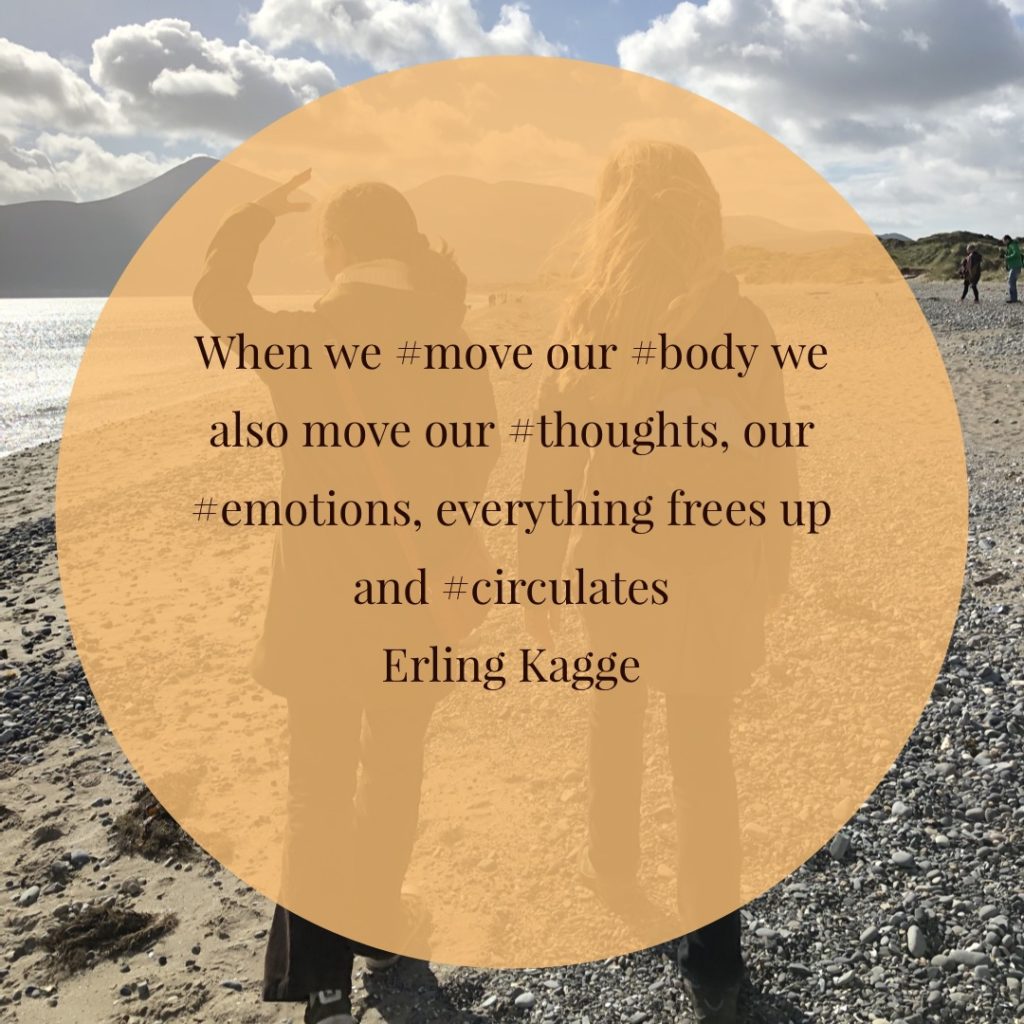 How Did The Walk It Off NI Experiences Start?
Nikki and Walk It Off NI proudly received their TourismNI Worldhost certification in 2019 – this was to be a turning point!
It was via a chance meeting, and a follow-up coffee with Antonia at Huntley, that the idea for the first Walk it Off NI, WALK. EAT. CONNECT. Small group experience, 'Hidden Huntley' was born. It has since been joined by the 'Crafty Hound', WALK. EAT. CONNECT experiences and the 'Active Creation' WALK. EAT. CONNECT & CREATE experiences and lots more!
WALK IT OFF NI can also create bespoke small-group walking experiences for your group so just ask!
What is a Walk It Off NI Experience?
During the Walk It Off NI experiences, we walk! Distances vary but 5k is the popular distance, we walk a circular route, which is paused for a lovely local lunch, relax and a bit of a chat with an extraordinary local. People tend to open up, they engage with each other and their environment and learn a little about the locations that they are passing through, it's such fun! Nikki can't wait to get (safely) walking with you and connecting you with the extraordinary people and places in Northern Ireland, immediately #Lockdown is released so let me know if you would like to be first on the list! (Scroll down for contact details)
What is Walk It Off NI Doing to Keep Me Safe?
Due to the 'Rona' (ahem, Covid 19) Walk It Off NI will be implementing Social Distancing Measures. We will be conscious of the two metres rule during walking and dining. Any dining will happen outside and food will be prepared using carefully washed hands whilst wearing a mask. It will be served in individual portions, not shared. Your guide will wear a mask if inside. It is up to you if you want to wear a mask to protect others. If you have any questions, you can of course contact me.